Control, savings, and convenience for your larger fleet.
The Esso and Mobil Premier Plus Business Card provides you with the tools and information you need to simplify the management of your critical expenses related to your fleet, maximize fuels savings, and help prevent fraud.
Earn fuel discounts based on volume
Know when, where, and how much is purchased on each card
Mitigate unauthorized spending by managing card controls on purchase types and transaction limits
Monitor vehicles performance with odometer capture
24/7 monitoring to help identify fraud or card misuse plus 24/7 customer service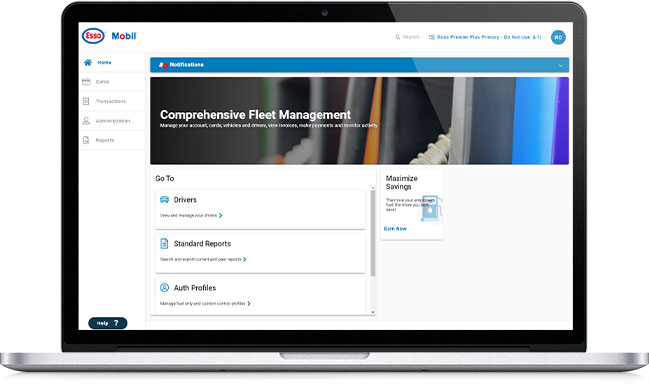 All of your account and fueling information in one place.
Online account management and bill pay means you never have to save a fuel receipt or worry about mailing a payment again. Through the online portal you can:
Pay your bill
Instantly access account information such as card details, payment history, and available credit
Add and remove drivers
Change you card controls
Choose from weekly, bi-weekly, or monthly billing options
Easily create separate reports for individual departments or divisions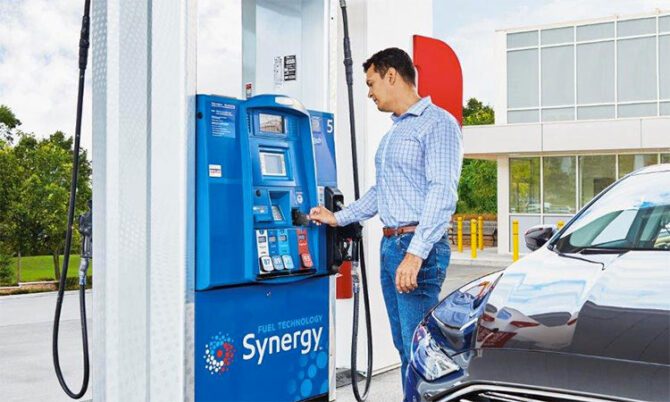 Detailed reporting designed to keep you in control of your business.
Uncover savings opportunities, help prevent fraud, and guide decision making with robust reporting options.
Vehicle Efficiency Reporting
Automated, paperless reporting
Detailed purchase reports
Online exception reports highlight unauthorized usage
Questions about our Business Fleet Card Program?
We're happy to help! Give us a call at 1-800-835-4601
Mention code

____